Wild & Well: Yoga & Soul Retreat, Bali
7 day / 6 night, all inclusive yoga retreat
August 2 - 8, 2020
An integrated approach to soul discovery and embodiment through yoga and nature based practices. Awaken to your wild, earthy, natural cycles and welcome back home to yourself ensouled, enchanted and fully restored to your most inherent wellness to live a life that you would love!
Built on a foundation of embodiment and awareness, we will journey together with Medicine Medicine Wheel teachings as our compass through the 7 directions and the elements on this 7 day retreat set in an eco friendly retreat centre in beautiful Balinese rice feilds.
Nature based cultures and wisdom traditions including the Yogis understood that to uncover our inner most secrets and peacefulness, we must venture into the heart of nature as well as our own inner wildness to remember our own essential nature.
This retreat is designed to not only create a sanctuary to pause and reset whilst enjoying the beauty and magic of Bali but to provide empowering education to learn ways to listen to the wisdom of your body & create lasting self care practice to come into harmony on and off the yoga mat.
All inclusive: shared accommodation, 2 organic daily meals & complimentary massage
Investment: $1195 based on share occupancy
$1450 for single occupancy
As this is a residential retreat, spaces are limited (max 20 people) therefore a non-refundable deposit of USD $500 is required upon registration to secure your spot!
Includes:
Daily sunrise Yoga, pranayama, mantra & meditation

Lunar rhythms with Yin & Restorative Yoga

Native American Sweat Lodge & herbal scrub

Medicine Wheel & 7 directions teachings

Yoga Nidra & Ancestoral Sound Healing

Sacred Cacao Ceremony, song & dance

Sauna & Salt Water Pool sessions

Water Temple Blessing & Campuhan Ridge excursions

Intuitive Art Class

Fire Ceremony

Special Guest Teachers

Therapeutic Massage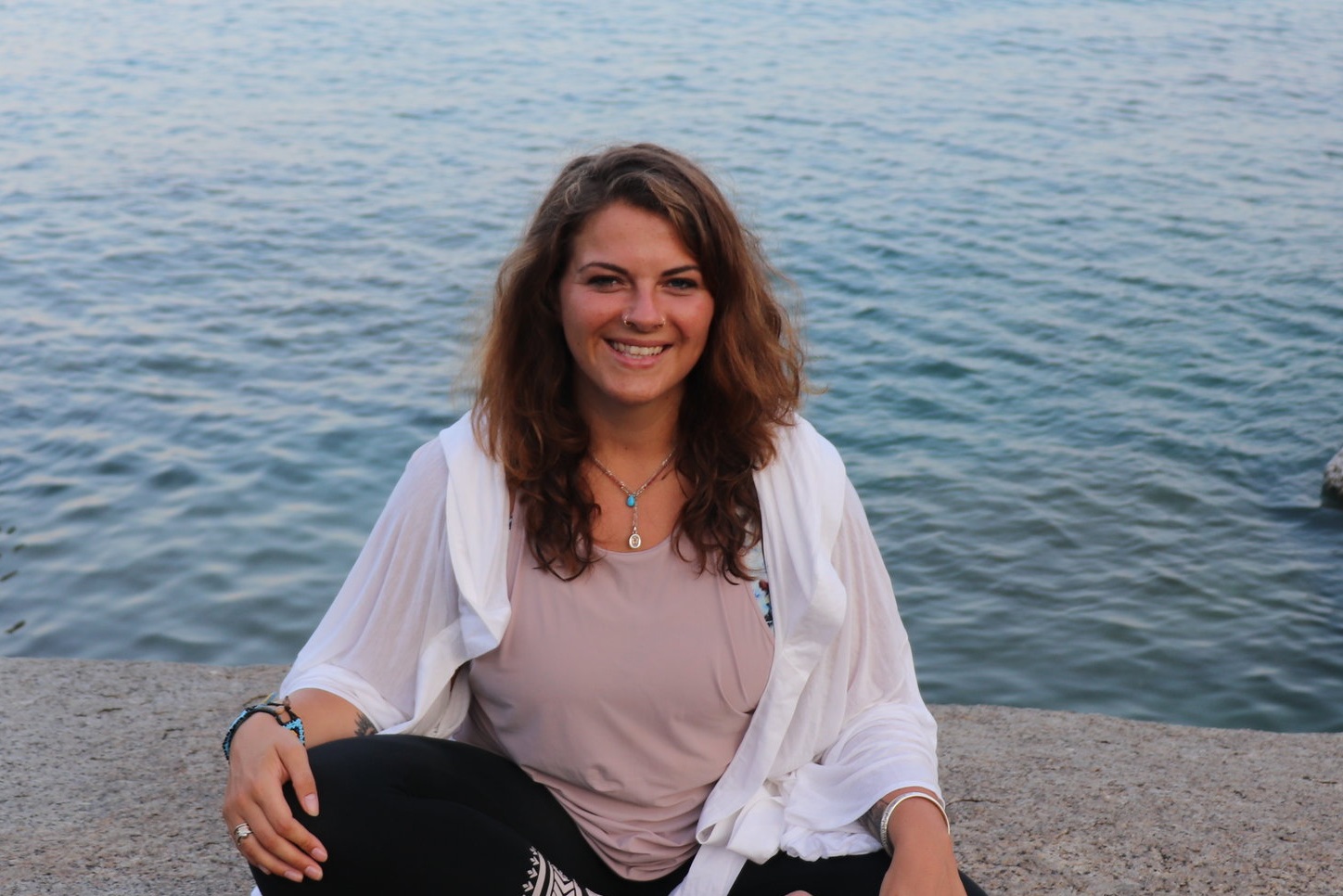 "I work intuitively to inspire, educate, nurture and empower you along your own path back home to your wild, earthy and sensual self.
I will hold you - in a loving way and also to keep you accountable as you journey down and in to remember the truth of who you really are and the gifts you have to offer."
Nomadic yogini, Emma walks her talk, living a life of passion, enchantment and service sharing her time and big hearted, bear medicine between the UK and Ireland, the South East Asia realm and South America.
Having had a wild and deep ride with her own spiritual path, cultivating a deep trust of the Red Road, through plant medicines, the medicine Cross (Celtic and Native American), Yoga Nidra and a close relationship with death, Emma holds safe and sacred space for others to reconnect to their essential nature and the natural rhythms of life in profound and transformational ways.
Trained with the School of Sacred Arts, Uma Dinsmore-Tuli in Total Yoga Nidra and Tina Nance Yoga Therapy's Embodied Feminine Awakening Programme in womb awakening and sexual reclamation; passionate about women's health and sexual reclamation.
With a background in the creative arts, Emma engages song and music for the purpose of healing in her offerings. Her intention is for you to empower yourself to create lasting self care practice and connect to your own wild power as you descend into your soul to live a fully balanced and authentic life.
Founder of Essential Nature Yoga, Emma is a E-RYT yoga teacher.
"My curiosity and belief that spiritual practices, nature and the arts - dance to the same sacred song has led me down a path where art and spirit converge. The result is an exploration of mixed modalities including experiential meditations and intuitive breathwork painting, all deeply rooted in embodying the present moment - Life as moving art. Life as ceremony. This allows me to move through life in flow, with a gentle strength I trust, and an open heart to connect."
Canadian artist and yogini Ali is dedicated to creative and compassionate living. Guided by Mother Earth and her intelligence Whether creating or curating art, mindfulness practices or yoga classes, all that Ali offers is done with heart and flowing with the creative energy that pulses through all of creation.

The teachings of Buddhism and yoga were woven into Ali's early years from her parents, and have continued to grow within her. A student of the sacred mysteries of the infinite, she continues to dive deep into love, embodied practice and self inquiry. As her personal practices have deepened, Ali formalised her studies in the eastern wisdom traditions as a yoga teacher, having taken advanced trainings in Yoga Nidra and Plant Medicine, she is also a Reiki and Theta healing practitioner and has trained in native Circle Facilitation.
Ali is a gentle and playful guide with a vast depth of wisdom and loves encouraging others back to their most intuitive, authentic and creative expression of self be it on canvas or on the yoga mat.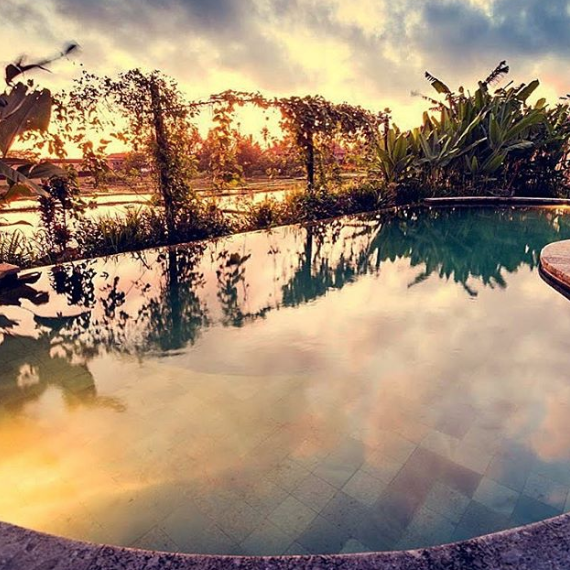 About the retreat centre…
We've chosen Dragonfly Village, an enchanted retreat paradise, is set in the midst of one of the most beautiful rice field walks in the centre of Ubud, Bali to host our retreat. With tranquility and stunning greenery all around, panorama views and sacred Mt Agung and the northern mountain ranges in a distance, open space filled with dragonflies in the day and fireflies in the night…symphony of crickets and frogs… this is the perfect setting connecting to nature, taking deep rest, healing and learning. Only footsteps away from centre Ubud, but tucked away from its hassles and bustles, we get the best of both worlds.
We also love that Dragonfly is eco friendly and sports its own permaculture garden and its stunning rooms use 100% recycled teak wood.